EdgeCore version: 4.3.4
When you set a landing page, the page will be linked to the banner logo in the upper left corner, so clicking the said logo will take you to this landing page. By default, when a landing page is not set, clicking the banner logo takes you to the first page that is displayed in the menu bar.
To set a landing page:
Click > Defaults.
A new page is displayed.
Click the Preferences tab.
From the Select Landing Page drop-down, select the page you want to land to upon clicking the banner logo.
Click Save.
The landing page is set. Click the banner logo to go to the landing page you have just set.
For example, as seen in the screenshot below, we have selected the Example page as our landing page.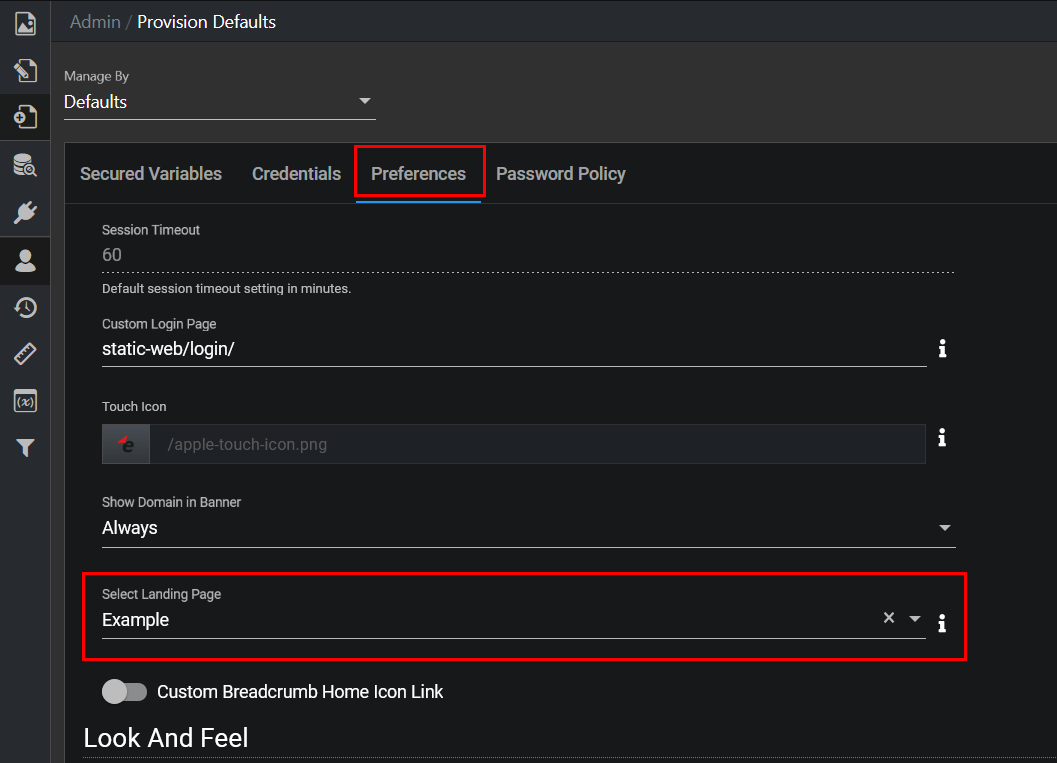 As a result, when we click on the edge logo, we will land on the Example page.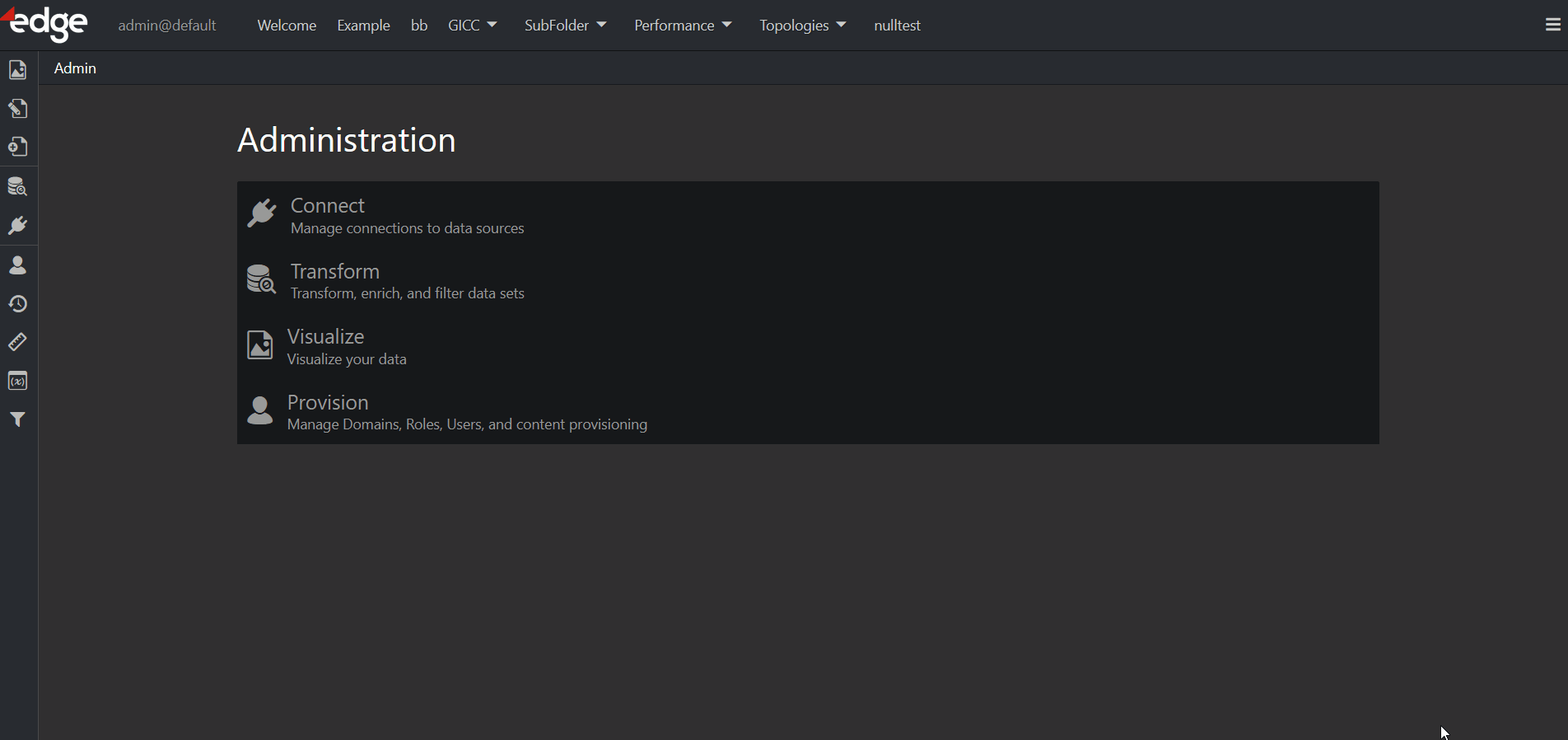 Note: If the landing page is not provisioned for the user, the first menu bar item/page will be shown.